X POINTEDLY

This craft is characterized by an incredible high speed and a super flexible manoeuvrability. The super high speed is combined with a great stability, so flexibility is obtained at a high controllability. This makes the craft very safe and stable.

Its innovative behaviour is due to the application of the new technology "the Dynamic Stability" and the knowledge of the Internal Dynamics, keeping the centre of gravity under control by manipulating the pressure on it by means of a moveable motorhome with appropiate engine and propeller for steering and propulsion.

In appearance and forms very close to the craft named Shark, the main difference consists in the construction process. The body of Concept X Pointedly is constructed by 3D printing of sandwiched carbon, and can be printed in parts or as a whole. The foil and the Kevlar propeller is designed of reinforced carbon. The body is finished with a layer of graphene, transparent and flexible. In the interior of the cabin, all needed navigational instruments and switch panels are provided. The batteries, supercapacitors, and all further electrical and telecommunication equipment is incorporated in the carbon skin; here the energy is obtained and stored. The craft is controlled by nano structural batteries (Tesla).
The motor is a lightweight electrical engine.

Designed for human transport, many applications can be disposed, such as recreational and sport activities, transport for people or freight, explorations missions, humanitarian operations, coastwatch, etc.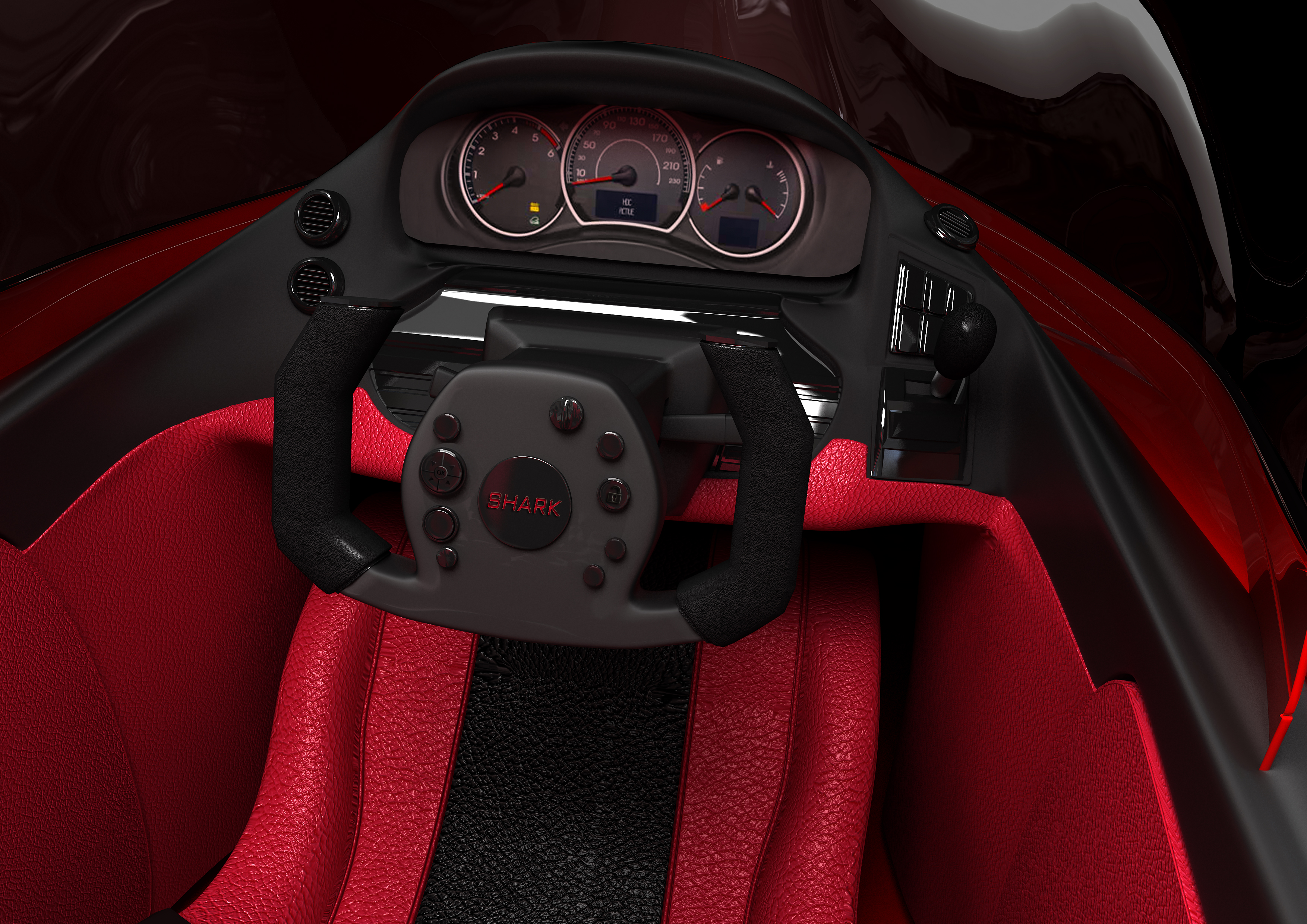 UNUSUAL HIGH SPEED / INNOVATIVE ACTION
first in the world of marine crafts

Technical characteristics
- Width: 2,99 m
- Length: 3,66 m
- Length of the foil board: 1,70 m
- Length propeller: 0,77 m
- Construction by 3D printing
- Great capacity storage nano batteries
- Solar cells with nano wires
- Electrical and communication equipment incorporated in the skin
- CE-classification: C-inshore, up to and including 6 Beaufort, wave height max. 2 m

Specific qualities

Aggressively and high manoeuvrability
The boat is fast from the start on and even at taking curves.

It can stop quickly during any manoeuvres while it stays perfectly manageable.

It is safe, reliable, it doesn't jerk and won't turn over, or capsize.

construction

Beside the more conventional and traditional achievements with HD foam and fiberglass, the body can be constructed with 3D printing.

In this case the body will be finished with graphene, transparant and very flexible. The carbon fiber is mixed with polymer.

Construction budget at disposal market combinations:

- Applications for civil purposes as transport for people and freight.
- Recreational and sport activities.
- Exploration missions.
- Humanitarian operations.
- Coastwatch.
- Defense purposes.
- Marine taxi (up to two passengers).

more market combinations

The principle of the craft can be additionally developed for more people and freight (due to its high payload capacity).
As to the compatibility of licences it does appear unlikely to us that producers of defence materials will accept that the same marine vehicle with such expansive behaviour and possibilities would be brought to the free market as transportation craft or commercial craft, race or sports craft.